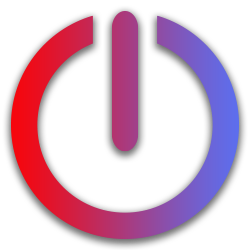 Discover what it's like when an IT company cares about your small business.
Browse our services below.

---

When that "Oh shoot" moment arrives, you'll know who to call.
---
We are for real. No frills, responsive and responsible computer and network monitoring. Imagine that, a no BS approach to IT support!
---
Monitoring
It's like having an IT guy on staff, but without the snotty attitude and salary. Our Network Operations Center is constantly monitoring the health, stability and security of your computers, servers, routers, firewalls, and network in general.
---
Performance
We pinpoint the areas where improvements can be made on your network to maximize that internet connection's speed and minimize file access latency, for the best possible computing experience.
---
Automatic Updates
Quietly in the background, our agents are ensuring your systems have the latest patches applied, the most recent AntiVirus definitions installed, and files are being backed up to the cloud -- It's total piece of mind.

---
We're here to help
You're running a business. You don't have time to deal with PC issues. They cause endless hours of frustration. This is where we come in. For a predictable and reasonable monthly cost, you are covered and we're here anytime you need us. Simple as that.
---
I've got 99 problems and IT ain't one!
---
- OSH IT Customers
---
Predictable costs
Tired of paying that "IT guy" for not showing up when you need him most? Can't afford a full time IT person? Get a plan from OSH IT instead.
---
Great support
We're modest, but we also rock! Our goal is to make sure you're not left in the dark about what's going on with the security and stability of your network.

---
It's about time!
Small businesses need a partner that understands their IT support needs. Once you talk to us you'll see why we're the right fit.
Get a FREE network evaluation!
*
---
* Normally $199 - Fee waived when signing up for a plan
About us
Operating Systems and Hardware IT was born out of necessity. For nearly 40 years we have been consulting, installing and maintaining phone systems and voice networks for businesses of all sizes. But what does that have to do with computers?
With the advent of Voice over IP, we found ourselves overly dependent on our clients' IT person or company. And for smaller businesses, that meant dealing with the "IT guy." So we decided to start up our own IT services company! Why? Because we always found ourselves telling the "IT guy" what to do to fix his/her network, or how to properly configure services, or how to fix simple MS Windows issues! In so many cases, we knew MORE than the "IT guy" and we got tired of it. What does this mean for you? Simply put, you now have a dedicated company that really knows a lot about your computers, your phones, and your network infrastructure in general.
Small Business
Small Business is our passion. We are all about being down to Earth and caring about what you do. No frills, no flash, just straight forward service and pricing. Our goal is to be the most trusted IT partner you've ever had.
We know your small business because we are one too! We understand that when you have computer issues, you need them fixed fast and at a reasonable price. The last thing you need are delays and a surprise bill. Downtime means lost business. Our methods include proactive monitoring of your PCs and automatic ticket generation for many issues we find out about before you even notice them. Combine that with telecom know-how and our ability to interface with internet and phone carriers and you have a delicious recipe for excellent service.
Get in Touch!
Want to know more? Fill out the form below or call us for more info.